We recognize that all of our patients are unique and deserve to receive dental care that reflects their individual needs. Our experienced and talented dental team is committed to working with you and your family to create a comfortable, stress-free, and rewarding dental experience every time you visit our practice.
We are pleased to welcome you and your family, and we look forward to working with you.
---
Heidi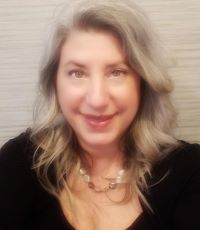 Office Manager
As our office manager, I am proud to lead our team to be as efficient as possible while ensuring a smooth day-to-day operation. Having been in the dental management field for more than 20 years, patient rapport is very important to me. My office management skills provide a structured, organized environment for both the staff and the patients, and I am truly dedicated to promoting practice development and sustaining our unparalleled customer service.
In my spare time, I enjoy traveling, dining out, and spending time with friends and family.
Shari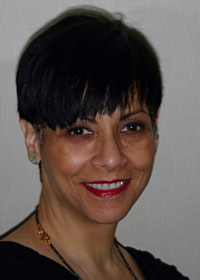 Front Office Administrator
I joined the Central Park West Dental team in October 2016, bringing with me 15 years of experience in the dental practice management field. I hold a Bachelor of Science degree in Psychology from Fordham University. My position as insurance coordinator allows me to work with our patients to create a comfortable and welcoming experience at our practice. I enjoy creating a caring, professional environment, which helps put our patients at ease.
I am a native New Yorker who enjoys travel, theater, and I am an avid science fiction and horror fan.
Diomarys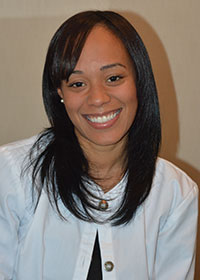 Head Dental Assistant
I am the head dental assistant at Central Park West Dental. I help provide cosmetic, restorative, and preventive treatment to our patients. I've been in the dental field for more than ten years and joined Drs. Vogel and Alster's practice in 2011. What I enjoy most about the dental profession is the satisfaction of seeing the wonderful transformation in our patients' smiles and self-esteem. As a member of Central Park West Dental's team, I love that we are always learning about the latest treatments and technologies in order to provide our patients with the best oral care possible.
Josephine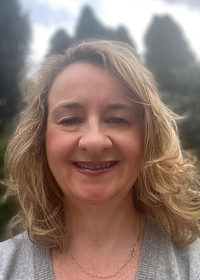 Registered Dental Hygienist
I joined Central Park West Dental in 2018 and have sixteen years of experience as a hygienist.
I am originally from Cork City, Ireland. I immigrated to the US in 1994 with aspirations of working in the dental field. I graduated from Farmingdale State University in 2004 with an Associate Degree in Dental Hygiene and am certified to administer local anesthesia. As a hygienist, I believe in building relationships with my patients based on trust. I believe the most important aspect of my job is to be an educator, promote optimal health and disease prevention. I am immensely proud to be part of a profession that contributes to the well-being of others.
In my spare time, I enjoy traveling, gardening, dining out and spending time with friends.
Patricia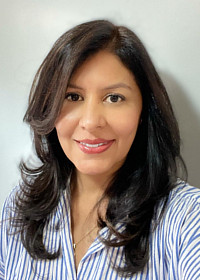 Registered Dental Hygienist
I have been practicing Dental Hygiene for over 10 years and joined Central Park West Dental in October 2020.
I graduated from Hostos Community College with a degree in Dental Hygiene and also hold a Bachelor's degree in Dentistry from Cayetano Heredia Peruvian University in Lima-Peru. I am certified to administer Nitrous Oxide and local anesthesia.
I enjoy treating and advising patients while building trusting relationships to help them achieve their best oral health with focus on disease prevention.
My meticulous and thorough approach to dental hygiene ensures that my patients are comfortable while in the dental chair.
In my spare time I am a busy mom of twins and enjoy spending time with my family.