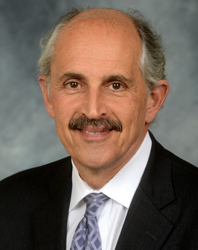 I am a native of New York City and moved to the Upper West Side to join my father, Dr. Philip Shipper, in practice. My father and I practiced together until his retirement at the end of 1999. That same year, we were joined by my nephew, Dr. Howard Vogel. I have lived and practiced in the same neighborhood since 1976. I continue to enjoy practicing dentistry because I love being in the company of my patients. I take great pride in treating everyone with compassion and with a passion for the services we provide. My main goal is to improve our patients' dental health, and thereby contribute to their overall health.
Education
BA Economics – Case Western Reserve University
Doctor of Dental Medicine – University of Pittsburgh School of Dental Medicine
Throughout my career, I have continuously participated in continuing education courses in order to keep up to date with the newest dental treatments and techniques, materials, and advances in technology. I am a certified dentist in both CEREC® and Invisalign®. My number one desire is to be able to offer and provide the most advanced dental care available to each and every patient.
Professional Associations
American Dental Association
New York State Dental Association
New York County Dental Society
Alpha Omega International Dental Fraternity
Dental Study Club of New York
Pierre Fauchard Academy
New York Academy of Dentistry
Academy of General Dentistry
American College of Dentists
Outside the Office
In my free time, I enjoy spending time with my wife, Clancy, our two sons, Josh and Mike, and our dog, Sydney. My interests include keeping fit, scuba diving, golf, traveling, listening to music, and reading.